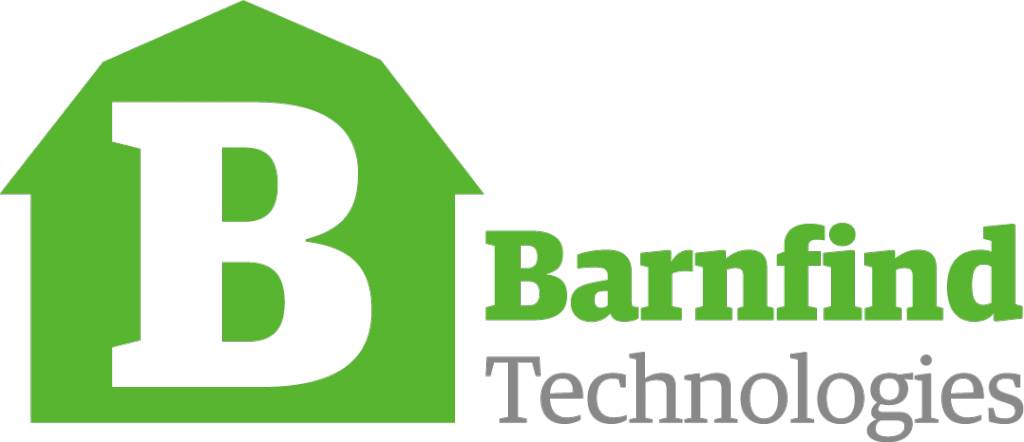 ---
Barnfind Technologies in A Nutshell
Barn find- (noun) – A valuable item recovered from an old storage facility, like an old barn.
 
Like a priceless discovery that changes lives forever, Barnfind's amazing signal transport solution will transform the video business.
 
Following years of intense R&D, Barnfind Technologies AS was registered in Sandefjord, Norway in December 2012 by a group of well-known, veteran industry professionals. The founders pooled their considerable experience to design a signal neutral platform that offers many functions and supports numerous different signal formats in one frame. Barnfind's 1RU chassis provides the same functionality as the competition's 3-6 RU! We do all signal formats in one frame, we do fiber transport, multiplexing, routing, conversion, distribution, IP/Ethernet, 4K 60p workflows, world class CAM-CCU solutions etc. etc.
 
Beyond Barnfind's powerful capabilities, our unique approach also saves customers valuable real estate (rack space), power consumption and money. Barnfind will soon be known as the greenest company in the Video business.
Ideally suited for the Television-Broadcast, Service Providers and Post Production markets;
 
Barnfind products also accommodate new segments like Oil & Gas, Digital Signage, Telemedicine/Healthcare, Campus Networks, Government App- lications, Industry, CCTV/Security, Defense, Conference, Events, House of Worship etc. In other words, Barnfind equals robust capabilities, cost and space saving, and power efficiency for virtually all applications!
 
You are welcome to visit our facility in Sandefjord, Norway anytime to become acquainted with Barnfind and our vision and strategy for the future. You will find us to be a very experienced and motivated team.
 
Together with our 60 world-wide business partners, we are ready and look forward to working with you in the years to come!
 
A couple of opinions about Barnfind from around the world:
China: Chief Technical Engineer for the China Youth Games, Mr. Pan said: 'Barnfind's innovative technology in the product design enabled us to be confident in their product performance. A durable, stable and high-quality signal transport, which provided a great efficiency and signal quality to our audience's national wide. We are impressed by the products flexibility, functionality and stability".
 
Turkey: Barnfind has several of its BTF1-02 frames in operation at Digiturk in Headend system and Mr. Aykut Imen at Digiturk said: "Barnfind is a reliable, responsive partner and proved their understanding and professionalism in this field. BarnOne allows us to use any kind of 3rd party SFPs as well as any 3rd party control solution."
 
USA: "We needed a way to avoid the cost and complexity of one-to-one fiber drops, especially in very large productions with many channels of audio, video, and data signals for transport," said Mr. Kurt Heitmann, Senior Vice President, CP Communications. "With BarnOne, our clients are able to transport and switch up to 32 signals within a single frame and on a single fiber, greatly simplifying setup, operation, and troubleshooting for on-location productions."
 
UK: Mr. Paul Sykes, Senior Systems Engineer in Gearhouse said "Barnfind's BarnOne platform was chosen because of its 1RU form factor and flexibility to accept multiple signal types. With size and weight being key factors in this project, the BarnOne solution was a perfect fit. Other solutions we looked at were based on multiple small boxes for conversion. Barnfind's approach gives us a robust platform with redundancy in a single frame. With short project timescales, delivery was a critical factor and Barnfind pulled out all the stops to get equipment delivered in a short time frame."
 
Germany: Mr. Jürgen Blitz, Wige's head of technical operations: "Barnfind has not only proven to have great and flexible products that allow us to use and change any SFPs and signal formats on the fly, but their technical and customer service – before, during and after installation – is outstanding. It is easy to see that they enjoy their jobs and are passionate about helping us as a client". Wige is focused mostly on motor sport production and does Formula 1, DTM (Deutsche Touring Meisterschaft), the 24 Hours race at Nürburgring etc.